Our next production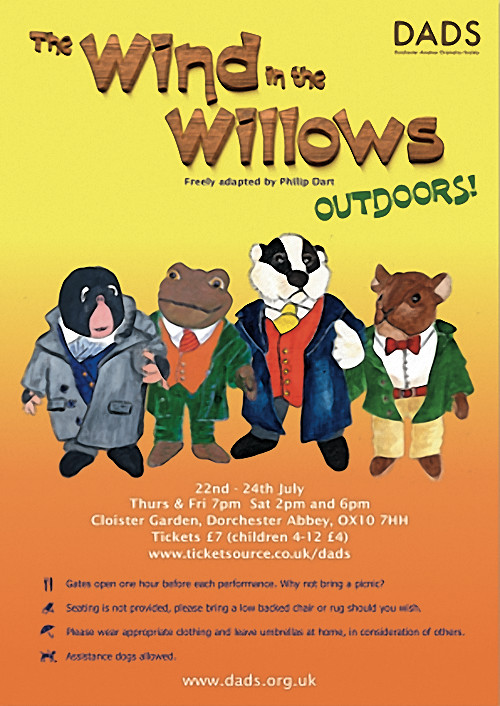 22nd to 24th July in the Abbey Cloister Garden
*************************************************
Play Readings
New Nights for Play readings
Due to my other commitments, there will only be one play reading this month which will be held on Zoom on Wednesday, 9th June at the usual time of 7.30 pm.
To register please click here before Monday evening (7th June).
Our play readings are just for fun. Everyone is welcome whether you like to read or just listen. No previous experience is needed nor do you have to be a member of DADS.
************************************************************************
Unless otherwise stated our shows are performed in
Dorchester on Thames Village Hall, 7 Queen Street, Dorchester on Thames, Oxfordshire OX10 7HR
---
Whether acting or helping backstage we would love to welcome you on the above date or contact us at the address below for more information or queries.
---
If you would like to be on the DADS mailing list for more information about future shows and auditions please contact Ann at the email address below