Our next production

by Michael Parker and Susan Parker 19th-22nd June 2019.
Doors at 7.00 pm, for performances at 7.45 pm.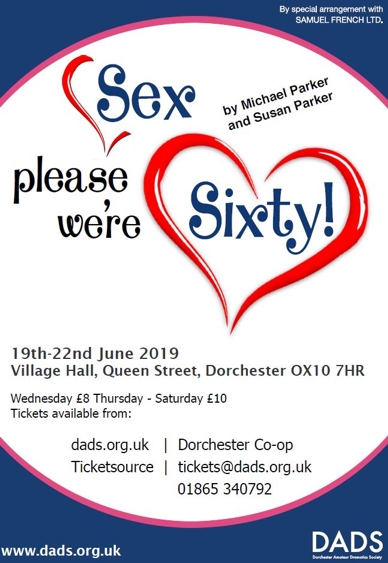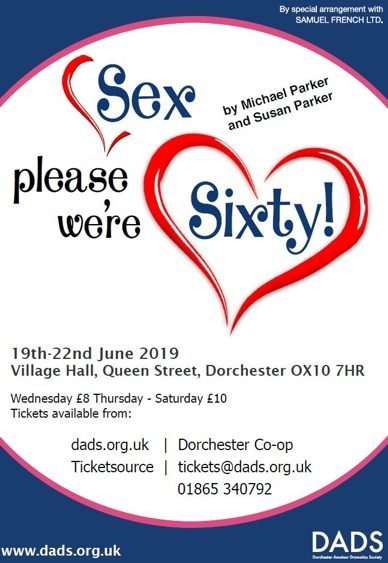 For more information contact Mark Wilkin: spwsixty@dads.org.uk
Unless otherwise stated our shows are performed in
Dorchester on Thames Village Hall, 7 Queen Street, Dorchester on Thames, Oxfordshire OX10 7HR
---
Whether acting or helping backstage we would love to welcome you on the above date or contact us at the address below for more information or queries.
---
If you would like to be on the DADS mailing list for more information about future shows and auditions please contact Ann at the email address below