The Terry Chipperfield Tribute Concert
Dorchester Village Hall 7th and 8th June 2013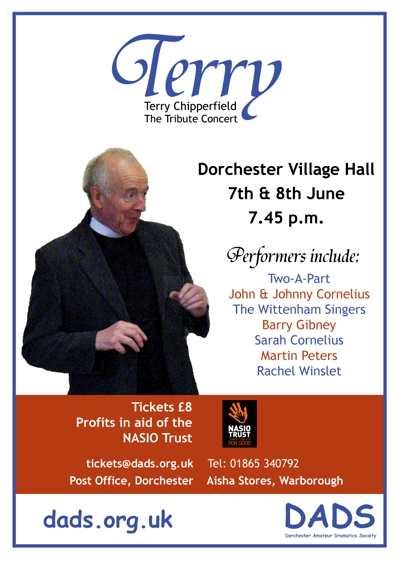 What makes more than 30 people come together to celebrate the work and enthusiasm of one man.?  Well the style, effort and service of Terry Chipperfield to drama and music in Dorchester and the villages around it is what it requires.
John Howell MP, and Geoff Russell led this celebration over two nights with the life and times of a man who led DADS through 30 years of performance  in a huge range of shows and plays.  There were songs from  six musicals to entertain and amaze a receptive audience and provide a level of nostalgia you could nearly cut with a knife.
Oklahoma! South Pacific, and Showboat were all plundered for rousing numbers, played by Russell Leigh.  As John and Geoff pointed out these shows had been performed more than once by DADS, and Terry was involved in every one of them.  In deed he was involved in every one of DADS shows for all of its existence to date.
Martin Peters was greeted very warmly for returning to Dorchester and performing "Oh what a beautiful morning" so well and combining with Sarah Gladwin to offer "People will say we're in love"
The show was opened by the Wittenham Singers, and the second half opened by Two-a –Part.  These are both choral  organisations graced with Terry's membership.  Tim Cook recounted how Terry had graduated from tenor to baritone and so far had proved irreplaceable.
Rosemary Mills is to be congratulated for masterminding the whole event, and Angie Paterson for its Musical direction.  Not only the singing but the displays of photographs of many of the shows were remarkable.
Many of the singers had acted and sung in the shows featured in the event with some of the individuals revisiting their own songs .  In the second half Showboat featured  in some length and included Mark Wilkin's renewal of the role of Captain Andy.  The singers closed the show with a really old favourite piece from "Pirates of Penzance"  When the foeman bares his steel.
However the surprise end was a moving speech by Terry's daughter  Jo on what it was like to observe the service of her father to his family and to  all the groups that came together to honour him.
We may not see again one of his like.
MH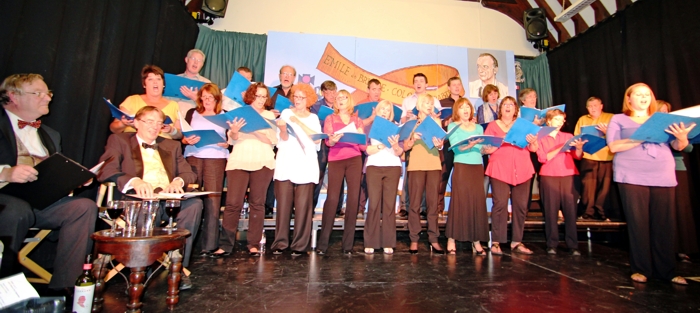 The Terry Tribute Concert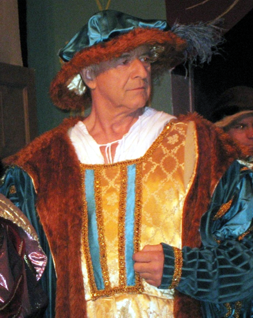 Director: Rosemary Mills
Musical Director : Angie Paterson
Pianist : Russell Leigh
Producer : Michael Herbert
Set Design : Adrian Brooks
Lighting : Simon Ratliff
Cast List
Soloists :
Alison Brucker    John Cornelius    Johnny Cornelius    Barry Gibney
Sarah Gladwin    Martin Peters    Mark Wilkin    Rachel Winslet
Chorus :
Jane Brooks    Penny Budgen    Lisbet Clements    Peter Collins
Tim Cook    Maxine Ford    Lucie Hall    Michael Herbert    Mark Johnson
Katie Jeffery    Rosemary Mills    Angie Paterson    Elaine Wilkin    Ann Winslet
7th & 8th June 2013
Musical Introduction   Russell Leigh
Introduction to Concert
Comperes  Geoff  Russell and John Howell
 Wittenham Singers
Yarmouth Fair (Peter Warlock, arranged C. Armstrong Gibbs)
Come Again! Sweet Love Doth Now Invite (John Dowland)
Oklahoma!
Oklahoma Chorus
Oh what a beautiful morning    –    Martin Peters
People will say we're in love (duet)    –    Sarah Gladwin and Martin Peters
Encore – Oklahoma!    –    Chorus
 South Pacific
Opening Chorus
I'm gonna wash that man right out of my hair    –    Girls chorus
There is nothing like a dame    –    Boys chorus
Finale Ultimo    –    Chorus
 Memories of Terry in DADS    –    Geoff and John
 High Society:
Well, did you evah    –    John and Johnnie Cornelius
 Kiss me Kate
Wunderbar    –    Chorus
 INTERVAL
Two a Part
The Policeman's Lot(Gilbert & Sullivan, arranged Peter Gritton)
Christopher Robin is saying his prayers (AA Milne & H Fraser-Simson, arranged Andrew Carter)
Calamity Jane
Black Hills of Dakota    –    Chorus
Finale    –    Chorus
 Showboat
Captain Andy's music    –    Russell Leigh
Captain Andy's Show    –    Mark Wilkin
Make believe    –    Barry Gibney and Sarah Gladwin
Ol' man river    –    John Cornelius and Chorus
Can't help lovin dat man    –    Rachel Winslet and Chorus
After the ball    –    Sarah Gladwin and Chorus
 Pirates of Penzance
When the foeman bares his steel    –    Chorus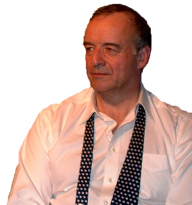 All profits will be donated to the Nasio Trust